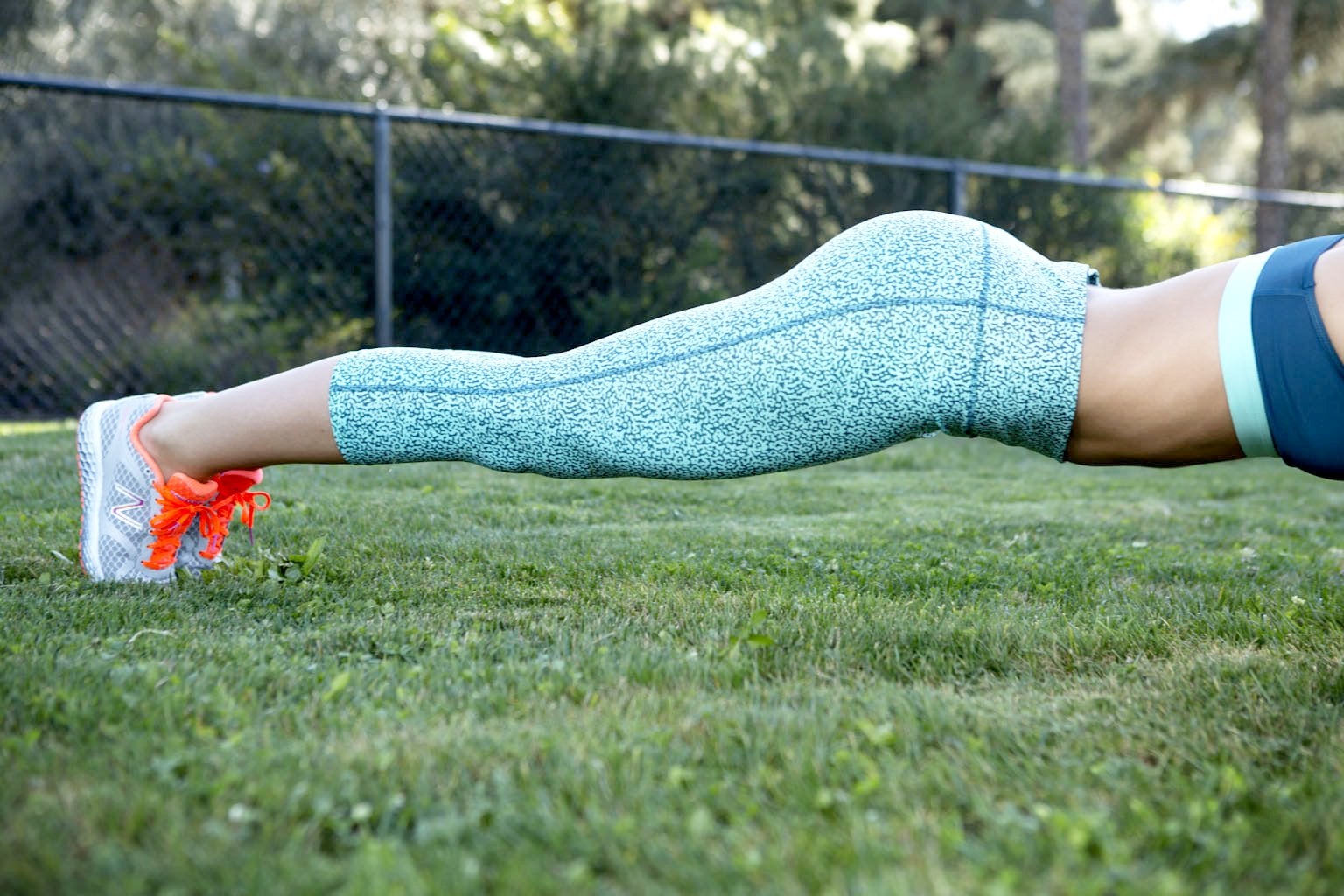 If a genie in a bottle granted you three wishes, would one of them be for a permanent set of perfect abs? Don't waste one of your wishes! There is a way to get abs, but it does require a lot of work — and a great deal of planking! Want proof? We consulted with Sarah Chadwell, NASM-CPT and natural bikini competitor, for all the info you need about why planks can really help you to create the abs you've been wishing for.
Planks Build the Base Layer
First off, let's consider the facts: abs, like any other muscle, have to be exercised to be built. The plank is a simple and effective exercise to flatten your tummy and build and strengthen your core. Chadwell said, "Think of planks as your base layer. On frigid days, you put on base layers under your clothes to keep you warm. Your base layers stay close to your body and are the foundation for holding heat. When you perform planks, you are engaging your entire core, including the deepest layers of muscle that are closest to your spine known as your transverse abdominals. Your deep muscles are the foundation for core strength, and they must be well-developed in order for you to have a flat, ripped stomach."
But let's also consider a reality check: planking alone won't get you a rock-hard set of abs that show. There are a few more pieces to the puzzle. You already have abs (the muscles are there, but they generally don't show on many of us — especially after Thanksgiving), but the only way to see the definition is to get lean, drop weight, and target the muscles with planking.
Chadwell told us that there are two crucial steps to this: diet and total-body strength training and conditioning. The diet part is simple but admittedly not exciting:…