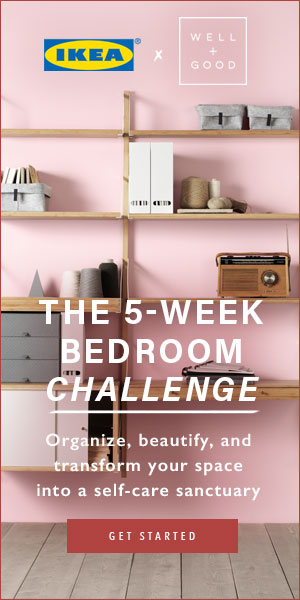 Well+Good's recipe writer Tatiana Boncompagni is a wellness reporter, group fitness instructor, and mom of three based in New York. She's also the co-founder of Sculptologie. She believes that truly good food nourishes both the body and the soul, and that healthy food should be easy to make and even easier to enjoy.
Fans of the ketogenic diet—and there are growing legions of them—tout everything from weight loss to increased energy as benefits of following the high fat, low carb eating plan. Another benefit many see is feeling less up and down (and lowered anxiety), since nixing sugar and carbs means you're not dealing with food-related insulin spikes. Which also means less cravings for treats.
Except, sometimes, when you just want a brownie. But it turns out that you can still enjoy a chocolate treat every now and then while staying in ketosis. Plus, dark chocolate is good for you—seriously! Not only does it boost serotonin levels, but it's rich in antioxidant-laden polyphenols—AKA flavonoids—that help lower blood pressure.
In my fave keto-friendly brownie recipe, I use a mix of almond and coconut flours, both of which are low carb. Grass-fed butter and coconut oil provide lots of healthy fats. (Yes, you can Bulletproof your brownies.) And a little bit of sour cream goes a long way to making these brownies both moist…
Similar Posts:
You might also like